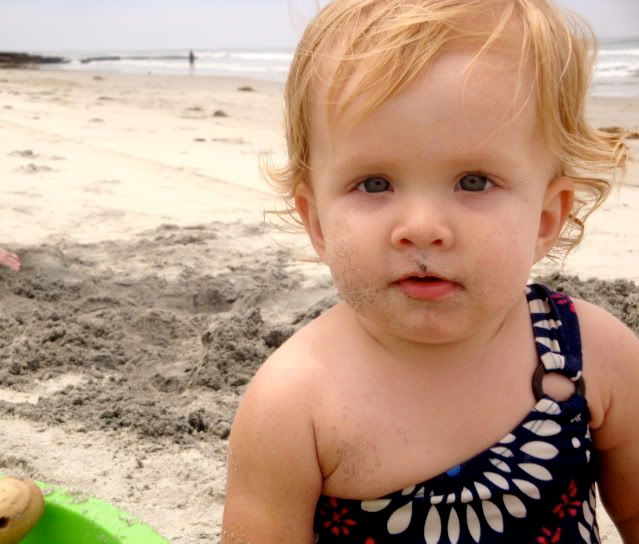 We spent last week living it up at the beach. Needless to say, we are spoiled rotten with Scot's parents living minutes from the water. And while the weather was still a little chilly, we loved being away from excessive heat warnings and the like.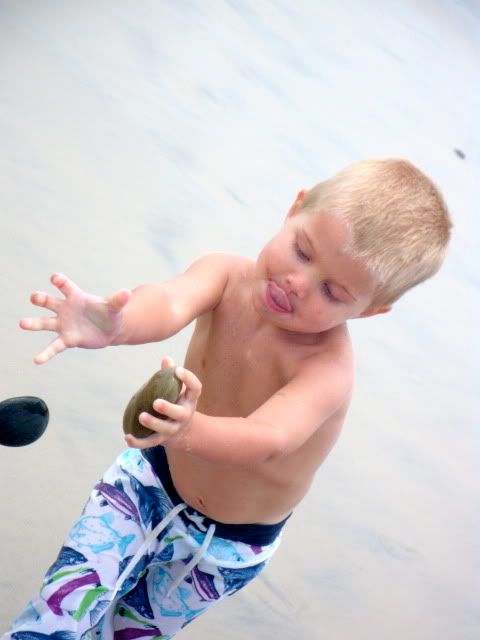 Z was of course in hog heaven. He is at the perfect beach age. He is old enough to get in the water, play in the sand & I don't have to be watching right over him.
The lady on the other hand would charge head first into the water...just like she does in the pool. Scot & I were laughing at this picture, because while it looks like she is laughing in pure delight, she is actually ticked that I am holding her hand. go ahead...just call her little miss independence.
Z had to be buried a time or two...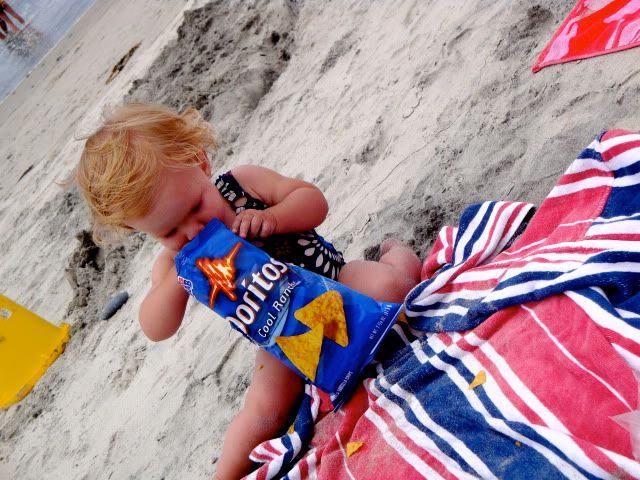 and the lady discovered doritos.
at least they kept her busy for 3 minutes.
then she was back getting into trouble.