This year, it was tough to beat the photo card price through Costco & while I love me a nice linen or pearl double-sided paper, sometimes we have to remember it's just a Christmas card! And so in that case, photo makes sense. That, and Costco's come with lined envelopes, which I'm sure you remember I
love
.
So here's to some of the photo cards I did from 2011...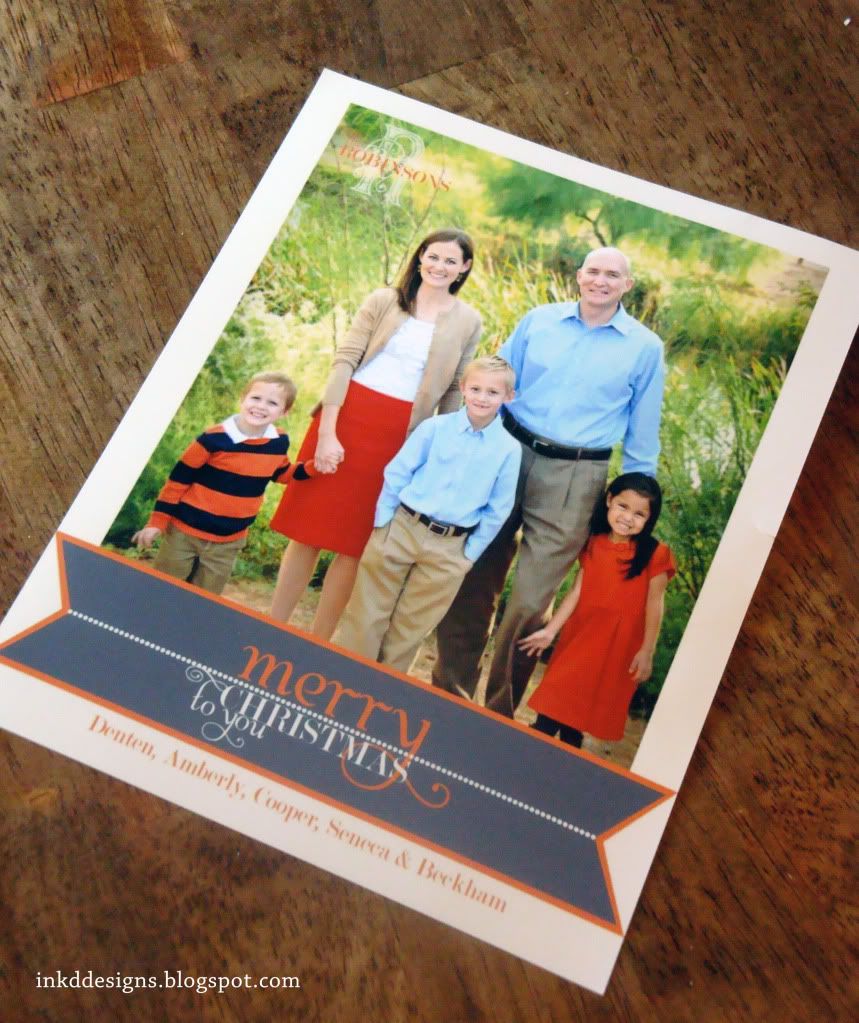 Does this one
look familiar
? Yes...we just switched up the colors.
I always love seeing these things actually come to life. I work on the files & then send them off & then they show back up in my mailbox all printed & pretty.